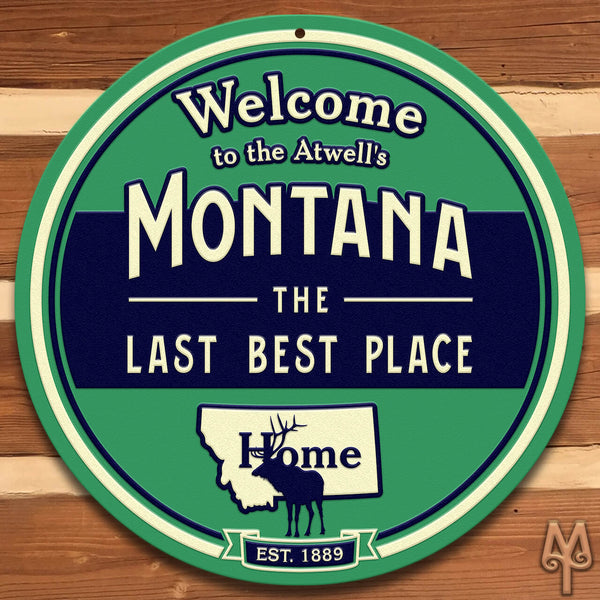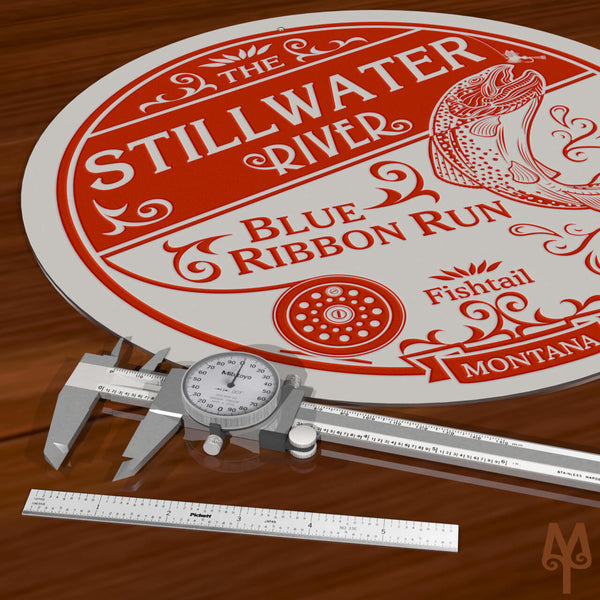 Custom Wall Sign
Montana Treasures designs custom wall signs for a reasonable design fee based upon the following conditions: 
• The custom wall sign design shall be based on one of Montana Treasures' current 'New' wall signs. 
• Choose your favorite design from the list of New wall signs. Your custom wall sign will incorporate the same color scheme and graphic elements as the New sign you selected.
• Submit the text that you would like to see on your custom wall sign. Feel free to submit the name of your family, business, or favorite fishing location. Montana Treasures reserves the right to reject any unreasonable text request.
• For the design fee listed, the customer shall receive a custom wall sign (described as a 14 inch diameter, .035 inch thick steel plate with one 0.125 inch top mounting hole and grommet, and a 'sublimated' image of the design.)
• By paying the design fee, the customer acknowledges and accepts the aforementioned 'Description' of this product.
• The customer will have one preview of the design before it goes to print.
• No unreasonable design change requests will be made.
• Custom designs and products have a 'No Return' policy. All sales are final.
• Custom orders should ship within 15 to 30 days after design completion.
• No rights to the 'design' shall be transferred. Montana Treasures owns your design and no unauthorized use of the design shall be permitted.
• Subsequent orders of 14 inch diameter or larger (28, 36, and 42 inch diameter) wall signs can and shall be made through the Montana Treasure's store, using its prevailing prices.
• In the unfortunate case that your design idea is rejected, the design fee will be returned to you.
• Free shipping only applies to orders within the continental United States.